MOTIVATIONAL DOG TRAINING
We believe in a motivational-based training program for you and your beloved pet. Our philosophy is that you, as an owner, can be a trusted "pack leader" in a manner that teaches, supports, and motivates your dog without using fear or intimidation. Learning how to properly use your voice and body movements, while also building confidence, is an integral part of our training program.
WHY DOES THIS WORK?
It is your dog's instinct to want to please you. We believe in changing a dog's behavior by taking teachable moments and creating success while rewarding positive behavior. This is created through three phases that include teaching, practicing, and testing, which leads to a confident dog who believes in him/herself. By combining our expertise in dog training, along with providing compassion and support, you and your pup will be sure to develop a lifelong harmonious relationship.
Motivational Obedience Training
BE HEALTHY. BE HAPPY. BEHAVING.
Group Classes
Clinics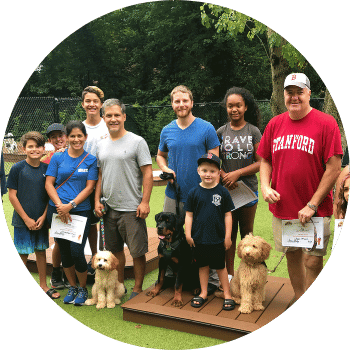 Who is this good for?
For dogs 6 months & older
$100 - 3 classes (50 minutes per week)
Have you noticed more "pull" than "walk" in your daily strolls? You're not alone! Teaching a dog to walk on a loose leash is one of the most difficult behaviors owners must contend with. This class will help you learn the techniques you need to have to walk your dog politely on a leash without pulling, lunging, or dragging and learn not to jump on your family and friends! We will discuss equipment options, training methods, and practice techniques for keeping your dog focused on YOU during your walks.
Upcoming Classes:
Tuesdays at 7pm | Starting February 28th with Aaron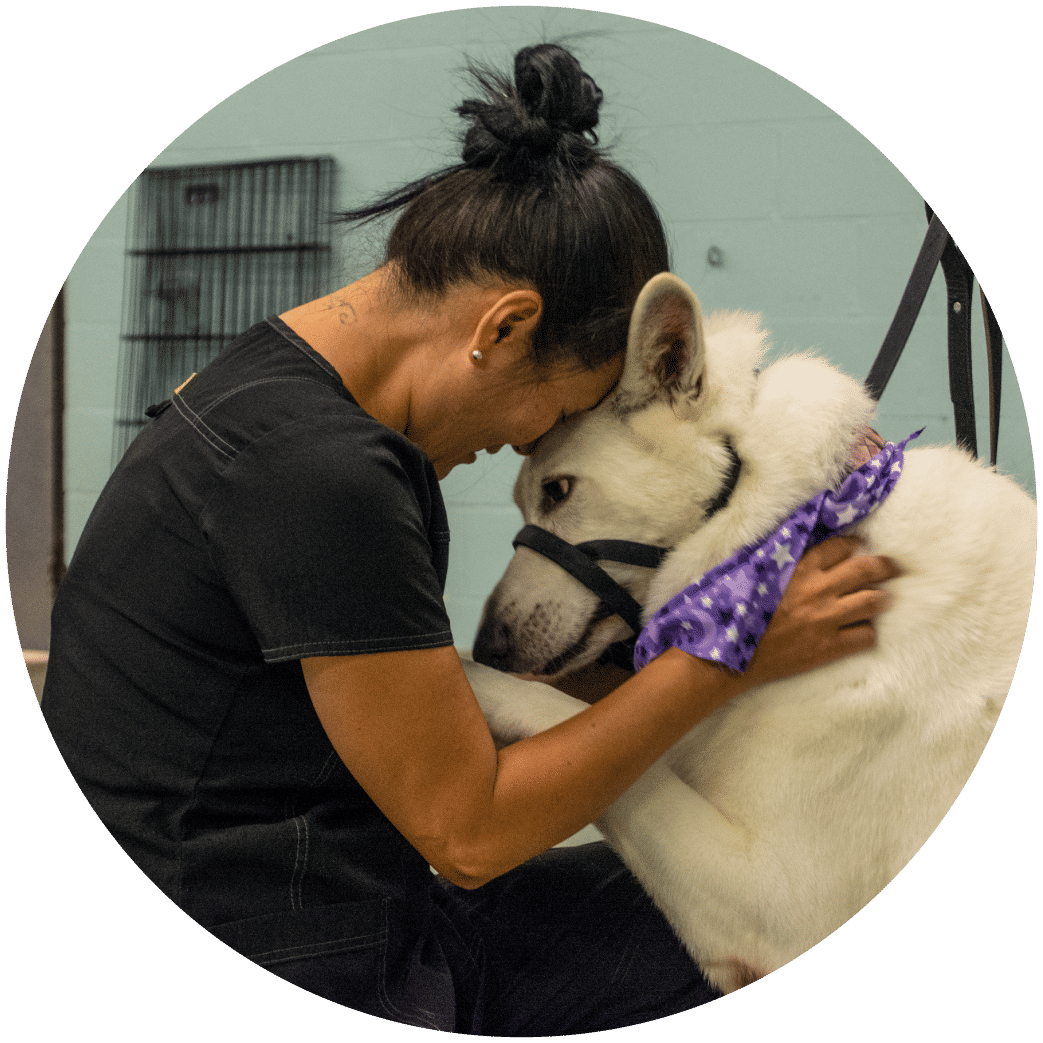 Who is this good for?

For dogs 6 months & older
$100 - 3 classes (50 minutes per week)
The "Here" cue is perhaps the most important one you can teach your dog. It's essential to maintaining good behavior and vital in an emergency. Is it time to leave the dog park? A good rocket recall will save you from exasperating games of chase when it's time to go home. In this clinic, we'll focus on recall games and show you how you can build a solid, reliable recall in a fun and easy way!
Upcoming Classes:
Tuesdays at 7:00pm | Starting April 4th with Aaron (3 weeks)
Personalized Training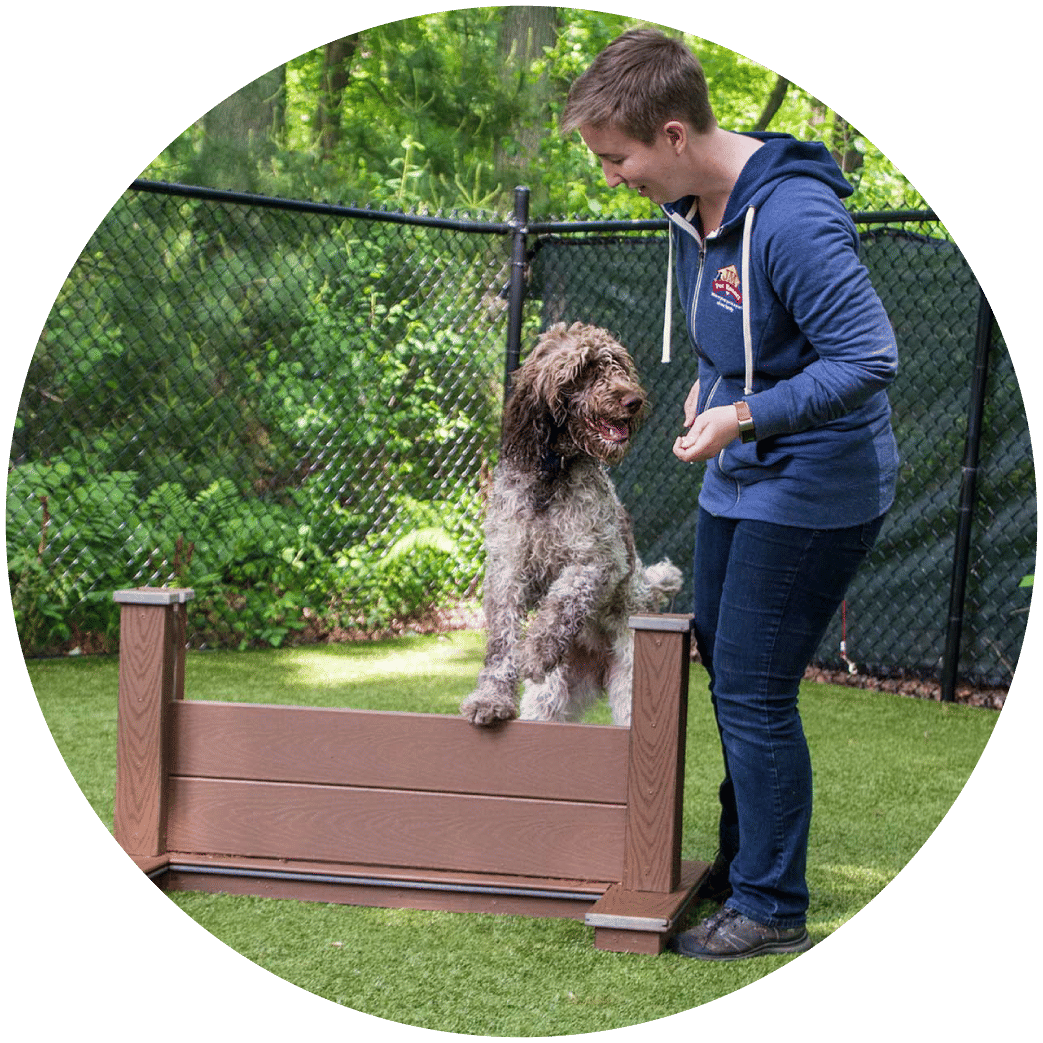 Who is this good for?
Any dog at any age!
$150 or 4 for $500 - Sandra
Private Training Lessons are scheduled on an individual basis. Instruction will cover all basic obedience commands, and we will help to solve any problems that you may be encountering with your pet. Personalized lessons can help train you and your dog in the familiar environment of your home or at the Resort as this allows us to see exactly how your dog behaves within his or her everyday surroundings. Or, sessions can be held at our facility and geared to your specific needs.
We can help with:
Basic obedience training
Leash walking
Food aggression
Re-establishing pack leadership in your home
Housebreaking
Fear aggression
Excessive barking
Separation anxiety
Introduction of an additional family pet
Please note, we are booking out 4 to 6 weeks for Private lessons. Give us call with any questions at 508-588-5661.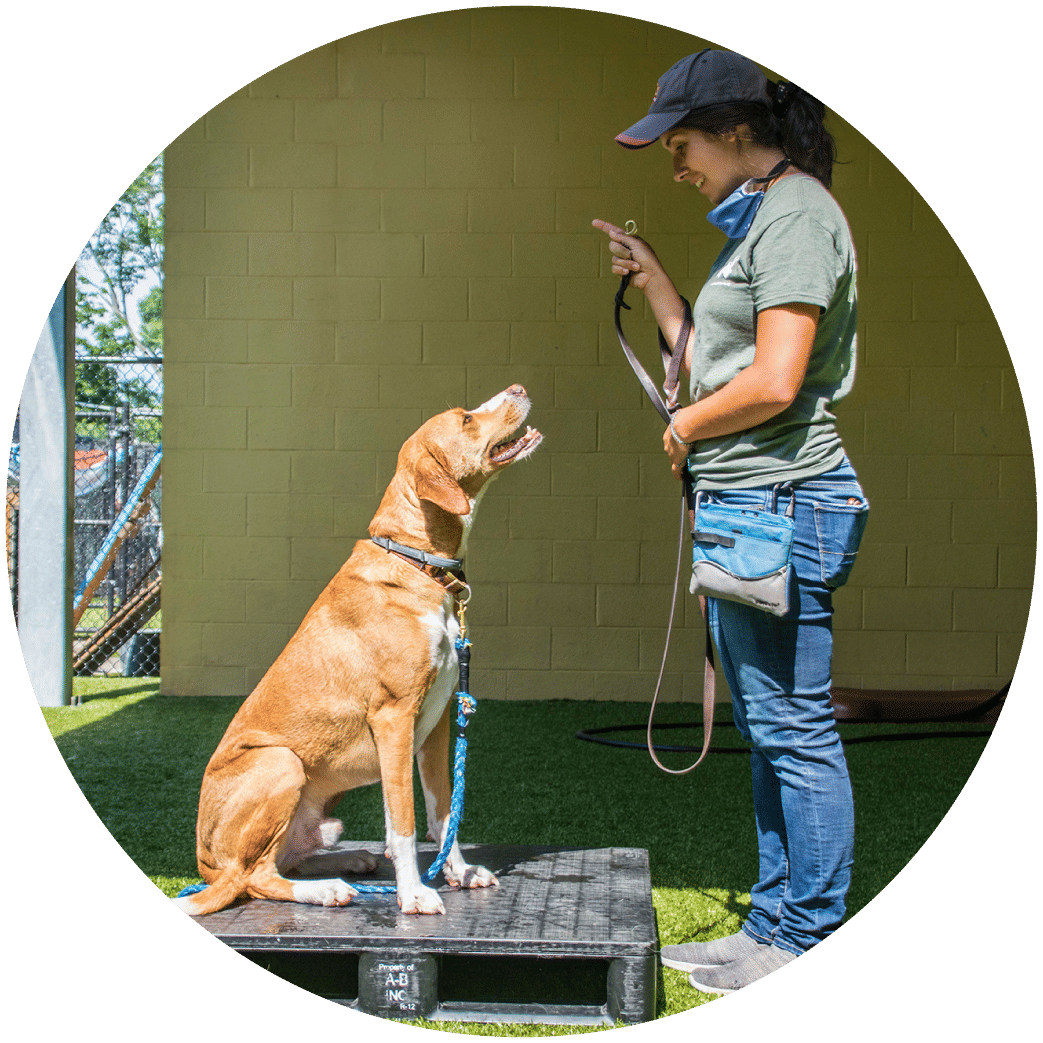 Who is this good for?
Any dog at any age!
$20 - 20 minutes per session
We can help with:
Basic obedience training
Leash walking
Dog-on-dog aggression
Fear of aggression
Excessive barking
Appropriate meet 'n greet (with people and other dogs)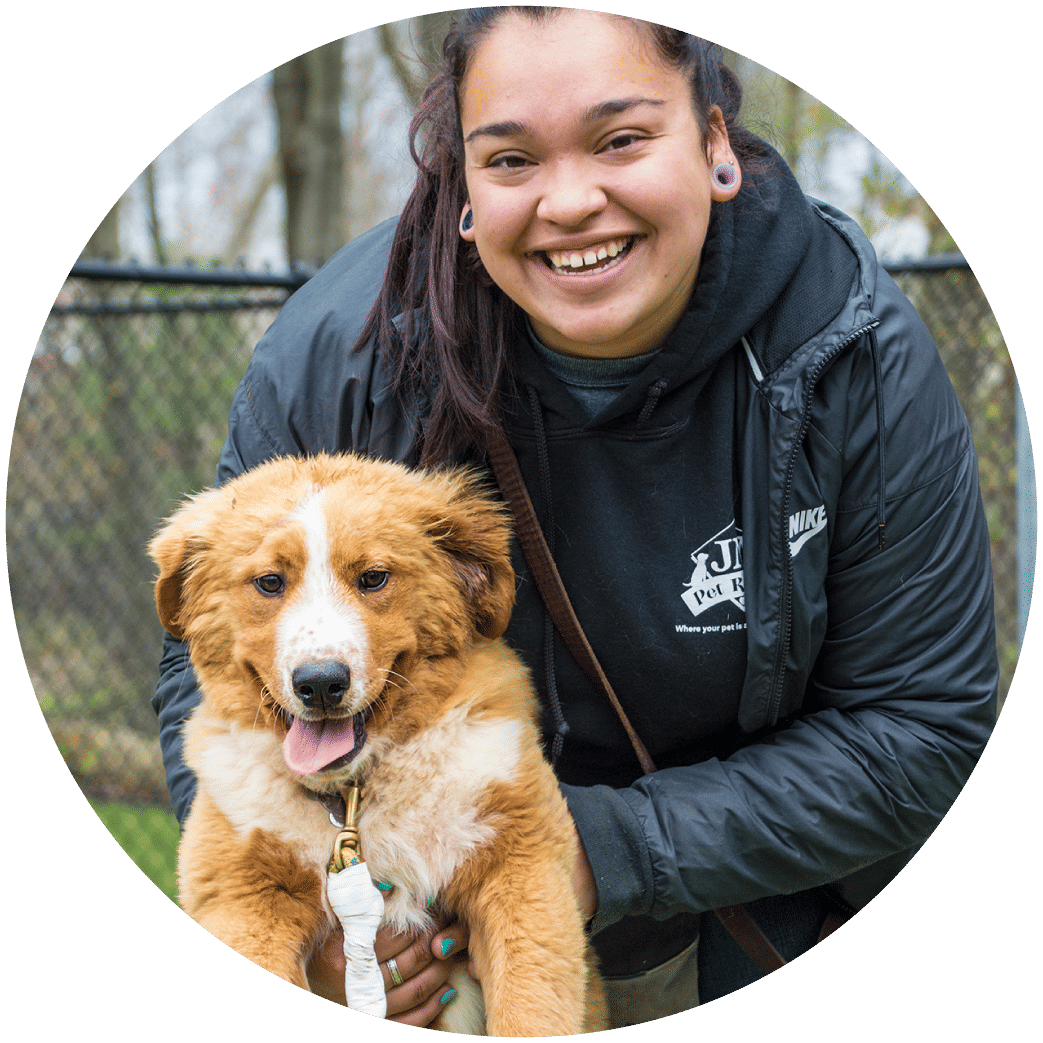 Who is this good for?
Any dog at any age that need extra attention and support
$3000 – 30-day boarding stay
3 training sessions per day
1 60-minute private lesson at Resort with pet parent
2 in-home sessions with pet parent
Our Board & Train dogs are our beloved guests and stay with us for a full 30 days while we train using motivational-based techniques that reward positive behavior. Modifying a dog's behavior is not a quick fix. It requires consistency, along with positive reinforcement, which in turn leads to motivated learning over time.
Socialization skills are enhanced through our PLAYtrain® Doggie Daycare program where pets are placed in a specialized playgroup
We teach them to be well behaved in public places and with new people
We focus on their growth and development
Each Board & Train program is personalized to meet the needs of your dog. We master basic commands, curb aggression, and train your dog to be a well-adjusted, mentally healthy, family dog that will learn to behave at home and with others. At the end of the training program, we will transfer the training techniques to you for continued and consistent use. The transformations speak for themselves. See us working with Zoey!
What Our Customers Say
We love all of our customers throughout the South Shore, including Brockton, Easton, Mansfield, Stoughton, Taunton, Raynham, Bridgewater, Randolph, Weymouth, Sharon, Boston, Canton, West Bridgewater, Avon, Norton, Foxborough, Lakeville, and more.
Come visit our local Pet Resort in Brockton, MA!