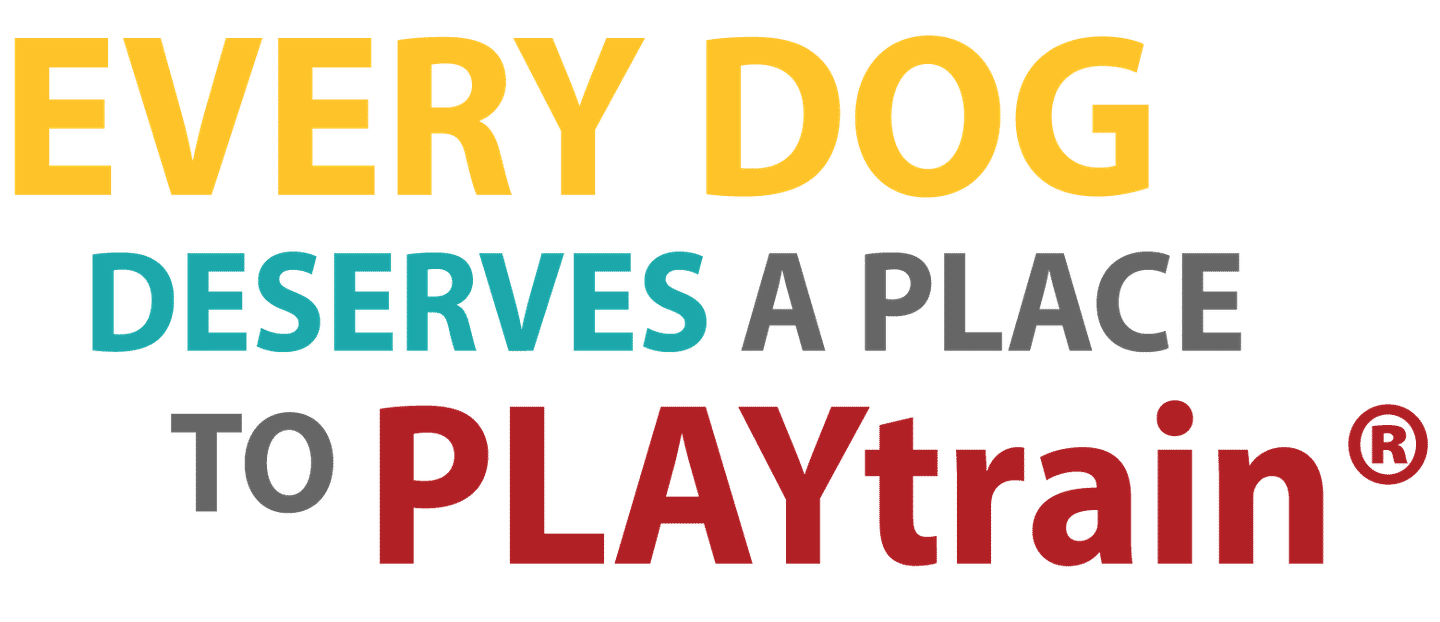 JM Pet Resort's PLAYtrain® Doggie Daycare is a structured daycare program which utilizes teachable moments during play to create positive behavior. This unique behavioral model was developed and trademarked by Jeni Mather to properly stimulate a dog's brain while making strides in behavior.
In this flagship program, dogs are integrated into specialized playgroups allowing them to have fun, exercise, build confidence, and release energy.
Appropriate manners are instructed enhancing socialization skills.
Our Trainers redirect undesired behavior and encourage healthy play habits to bring out the best version of your dog every day.
PLAYtrain® Daycare pups enjoy outdoor play areas set against a beautiful forest and stream providing a calm, shaded setting. During inclement weather, dogs play indoors as well as in our new indoor/ outdoor PLAYtrain® parks! Pet parents are encouraged to watch our pups play through our webcams and view our PLAYtrain® photos on Facebook.
Note that your pet's play style may be slightly different while attending PLAYtrain® Daycare versus at home or at your local dog park. You may be tuning in just as your pet has played with one or two friends and is now ready to settle down, or your pet is the last one to stay at the party and enjoys playing all day long. Whatever the case, if you have any questions regarding your pet's behavior, please contact our PLAYtrain® Manager Brittany Fontaine (simply click on her name to send an email - responses will be answered within a 24-48 hour period). You may also opt for a detailed Report Card for a small fee - just let our front desk know the next time your pet is here to play.
Our Specialized PLAYtrain® Groups

BUILDING CONFIDENCE FOR A HAPPIER PUP!
Ready to get started?
What Our Customers Say
We love all of our customers throughout the South Shore, including Brockton, Easton, Mansfield, Stoughton, Taunton, Raynham, Bridgewater, Randolph, Weymouth, Sharon, Boston, Canton, West Bridgewater, Avon, Norton, Foxborough, Lakeville, and more.
Come visit our local Pet Resort in Brockton, MA!