As your fur-baby gets older, you may notice gray hairs around their muzzle, a decrease in their energy, or slower movements. Your pet's body is going through changes on the inside, too. Supplements, natural remedies, and dietary changes can make a big difference in helping your pet age more comfortably with everything from strengthening joints and muscles to boosting the immune system, digestion, dental health, and more.
Take it from us, because we've seen the benefits with our own pets!
We're pet parents just like you, and we want only the best for our fur-babies. Meet some of our JM team members' senior sweethearts, and learn about their favorite products for keeping their pets happy and healthy in the golden years.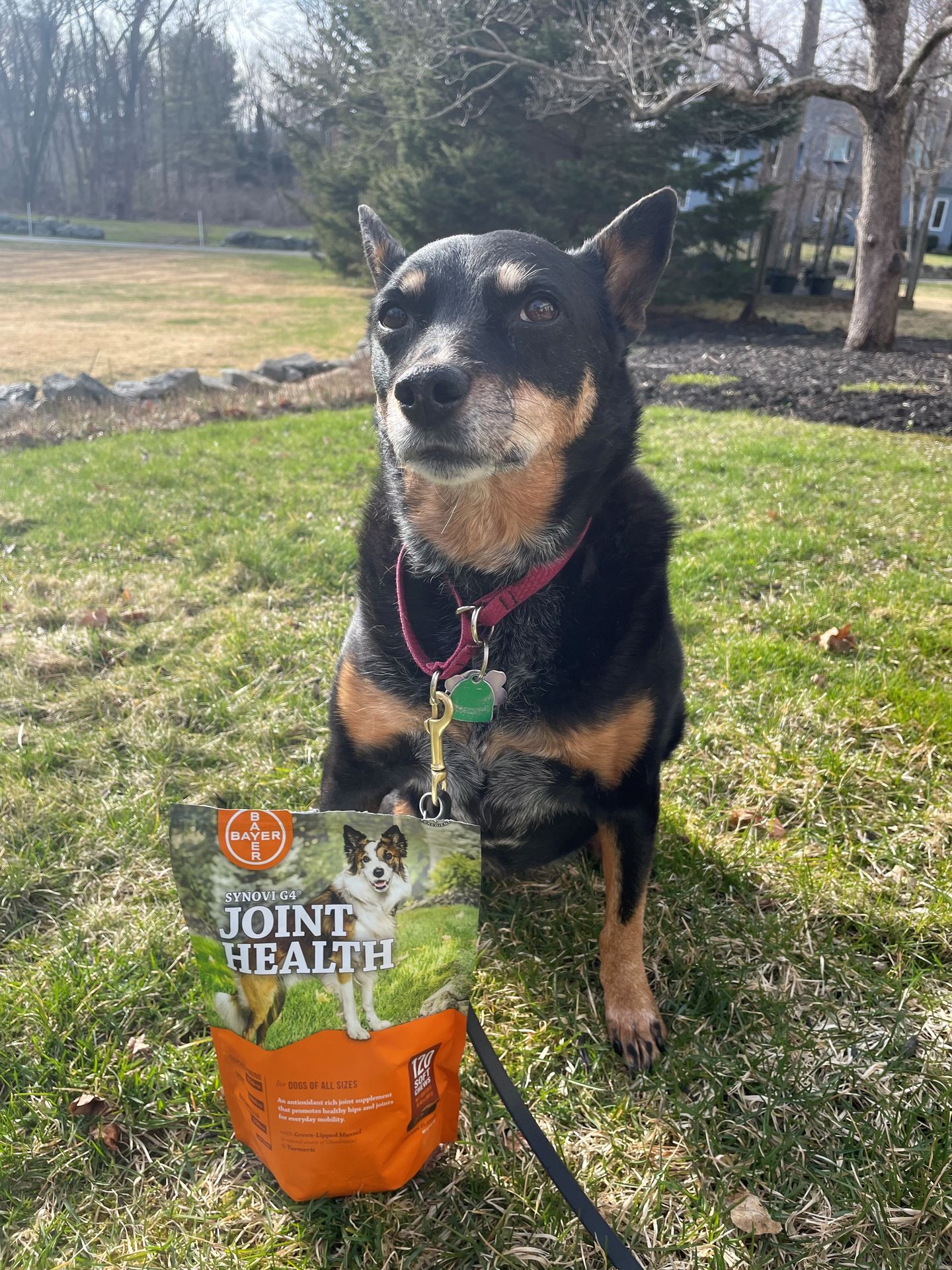 JM Rockstar: Gianna, Kennel Lead
Fur-baby: Lucy
My fur-baby loves: Synovi G4 Joint Supplement Chews
Lucy, my 11-year-old Australian Cattle Dog mix, has arthritis. She loves the Synovi G4 Joint Health chews that are sold at JM Pet Resort and recommended by Dr. Page. She has been on them for about 6 months now and there have been noticeable improvements! She looks forward to her chew every morning.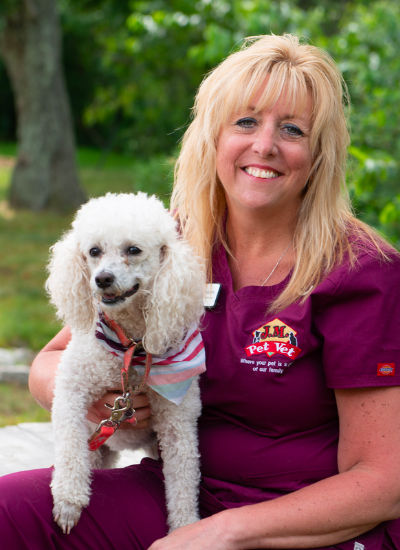 JM Rockstar: Joyce, Hospital Administrator
Fur-baby: Jolene
My fur-baby loves: Nulo Mobility Joint & Cartilage Soft Chews, frozen bone broth, freeze-dried raw diet
I use Nulo Mobility Support Soft Chews for my 9.5-year-old dog Jolene. She has already had one knee surgery and I am trying to prevent issues with the other knee. I really like Nulo soft chews. I also have been giving her frozen bone broth for quite some time, for added nutritional support with antioxidant properties. Plus, it works great for helping with tear stains! I feed Jolene freeze-dried raw food, and use several of the brands we sell at JM Pet Resort. She loves the taste and always eats her meals!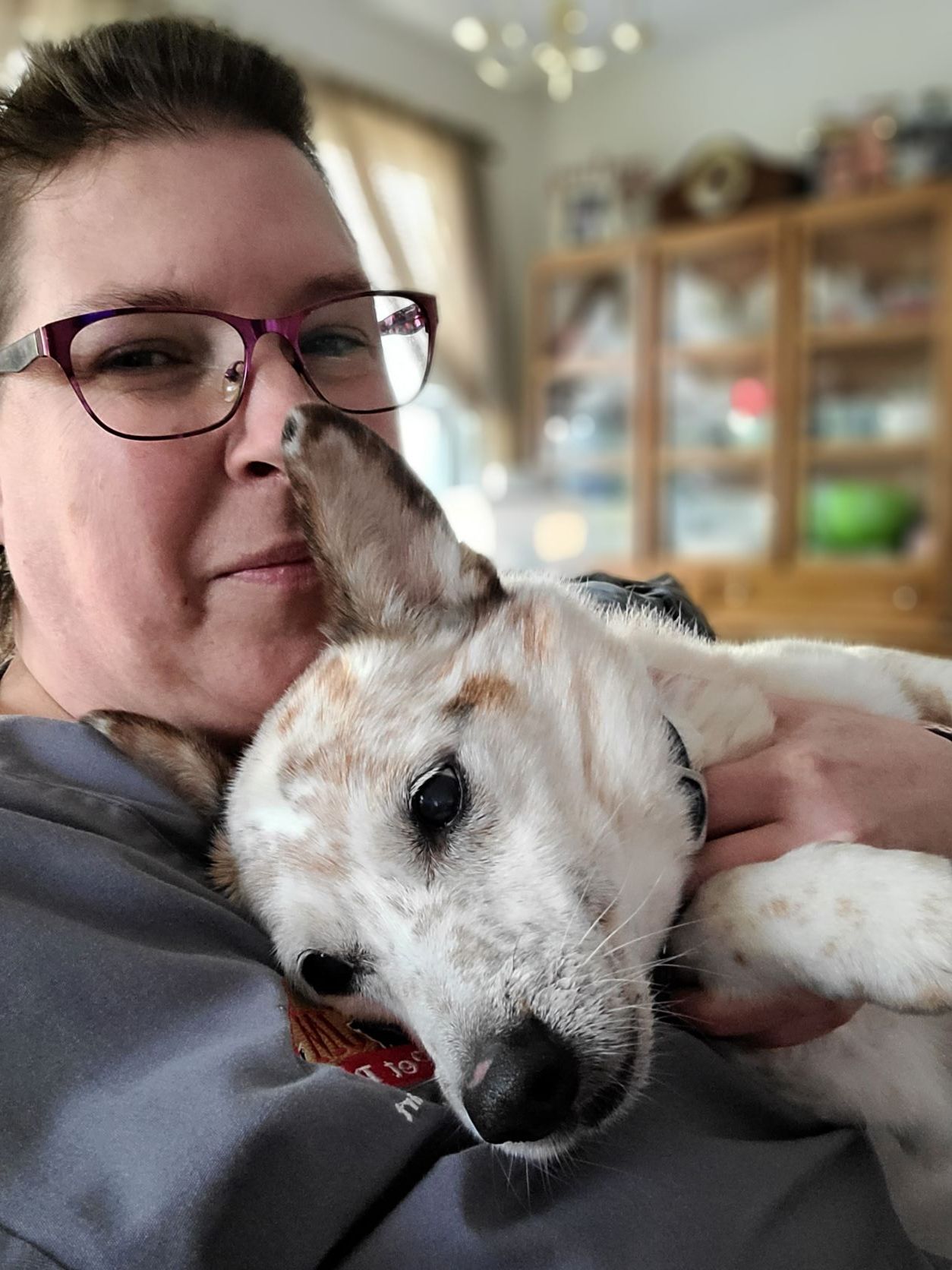 JM Rockstar: Cat, Lead Client Care Representative
Fur-baby: Widget
My fur-baby loves: CBD oil, Synovi G4 Joint Supplement Chews, Northwest Naturals raw pet food
My boy Widget is going to be 17 this summer. He is deaf and also suffers from seizures. When people see him they think he is a puppy (partly because of his size at only 20 lbs, but mostly because of his energy - he leaps and runs around like a pup!). When JM Pet Resort first began selling CBD oil, I did a ton of research about dogs with seizures and CBD oil. Widget would suffer from weekly to monthly seizures. The frequency varied, but a month did not pass that he did not have seizures while on seizure meds. I carefully started adding CBD oil until I felt confident in the dosage and results. Now he may have a seizure once every 6-8 months! Even better - his seizures used to come in clusters and go in and out for what seemed like forever (but actually was 5-10 minutes). Now, when he does have a seizure, it's only one and lasts for about 1 minute!
In addition to the CBD, I also give him Synovi G4 supplements. This has made an amazing difference in his mobility! He used to be stiff after napping or have a hard time with our stairs. Now he runs around like a puppy! He has a blast here at daycare running around sniffing and playing - his absolute favorite is when the pools come out!
I feed him Northwest Naturals raw food in addition to high quality kibble. I firmly believe that the combination of CBD oil, Synovi G4 supplements, and adding raw food to his diet play a huge role in my boy being a happy healthy senior!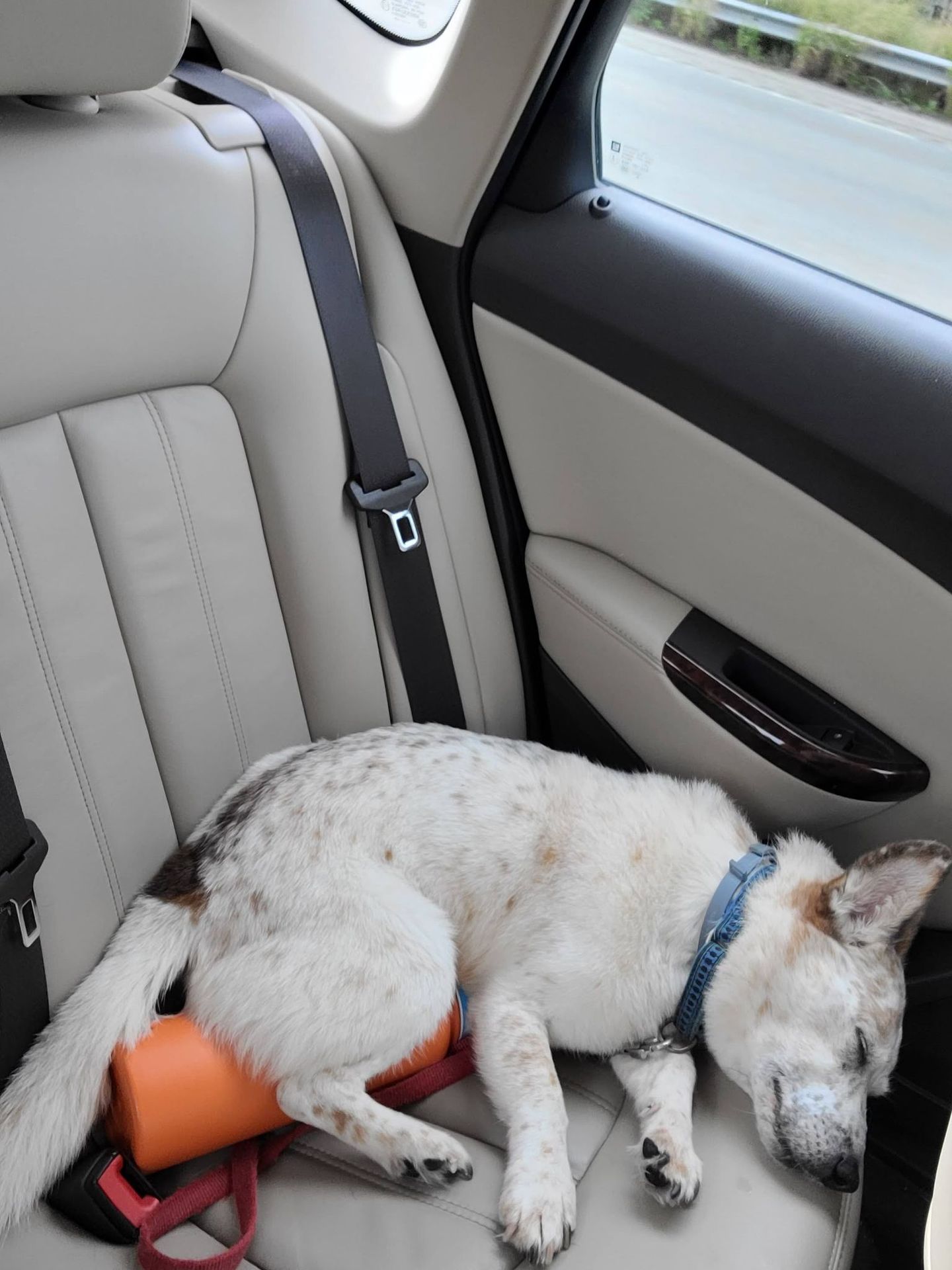 Wondering how you can best support your senior pet as they age? We got you! Give us a call at 508-588-5661 or stop into our retail store anytime to speak with our expert staff. We are here to support your lifelong relationship with your pet.