All good dogs deserve a stocking filled with goodies! Need some inspiration for what to get your best FUR-iend to show them a little extra love around the holidays? They deserve to share in the holiday joy, too!
Here are 14 of our favorite treats, toys, and other pup-friendly goodies to get your dog's tail wagging this holiday season.
1. HuggleHounds Peppermint Collection Stocking with Bone Charms Dog Toy
If your pooch doesn't have one yet, it's time to get them their very own stocking to hang by the chimney (or, by the smart TV) with care! This adorable Stocking with Bone Charms from Hugglehounds Peppermint Collection also doubles as a dog toy. Watch your fur-baby's delight on Christmas morning when you hand them their very own "sock" full of goodies just for them.
2. Barkworthies Collagen Cane Dog Treats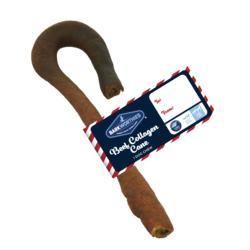 Dogs around the world agree: Candy canes are out, collagen canes are in! Give your pup a festive treat to chew on with the Barkworthies Collagen Cane, a long-lasting chew made with naturally occurring collagen.
3. HuggleHounds Peppermint Collection Long & Lovelie Reindeer Dog Toy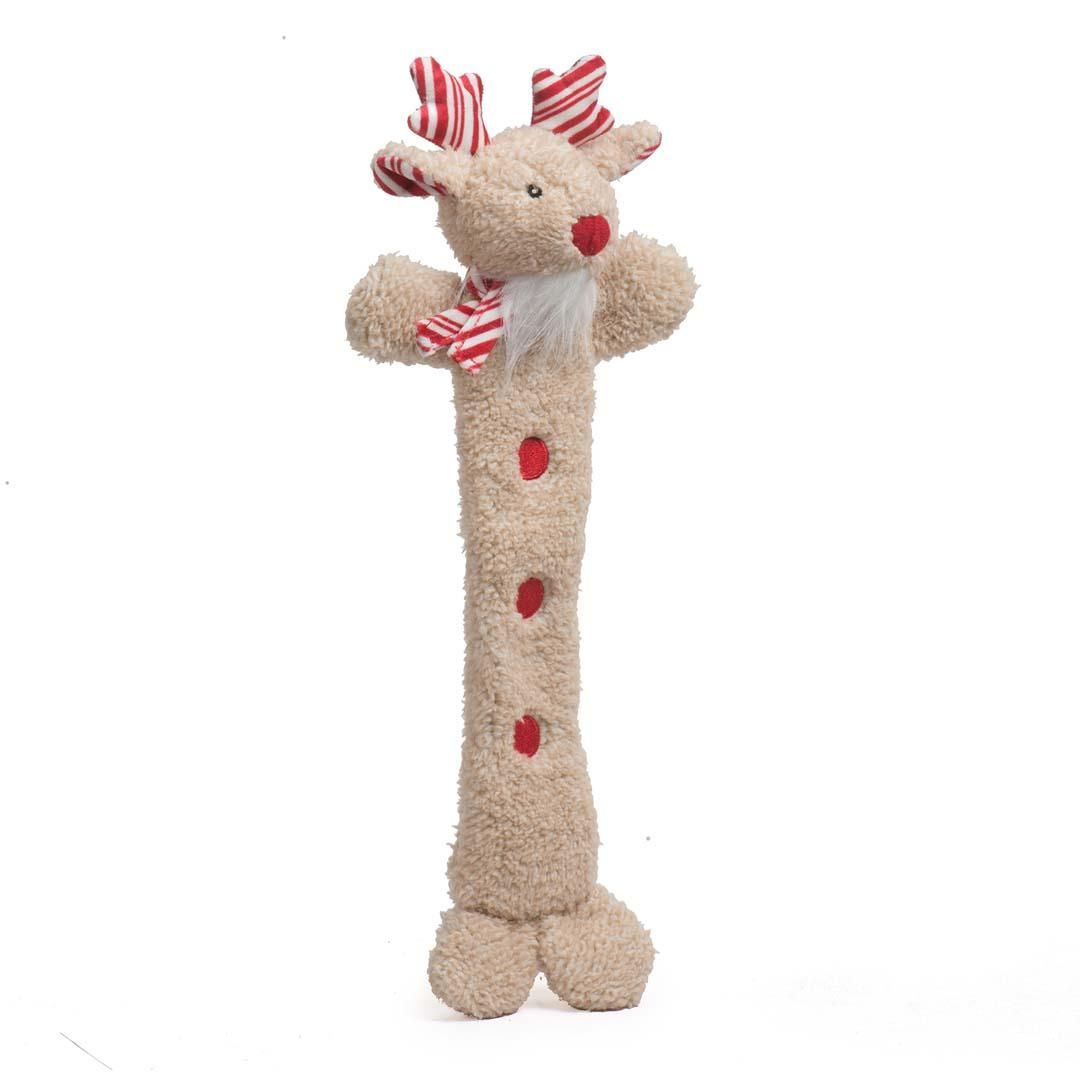 What pooch doesn't want a new plushie to toss, tug, and shake? This Hugglehounds Long & Lovelie Reindeer Dog Toy is made with tough, durable materials perfect for happy chewers.
4. Merrick GrainFree Venison Holiday Stew Canned Dog Food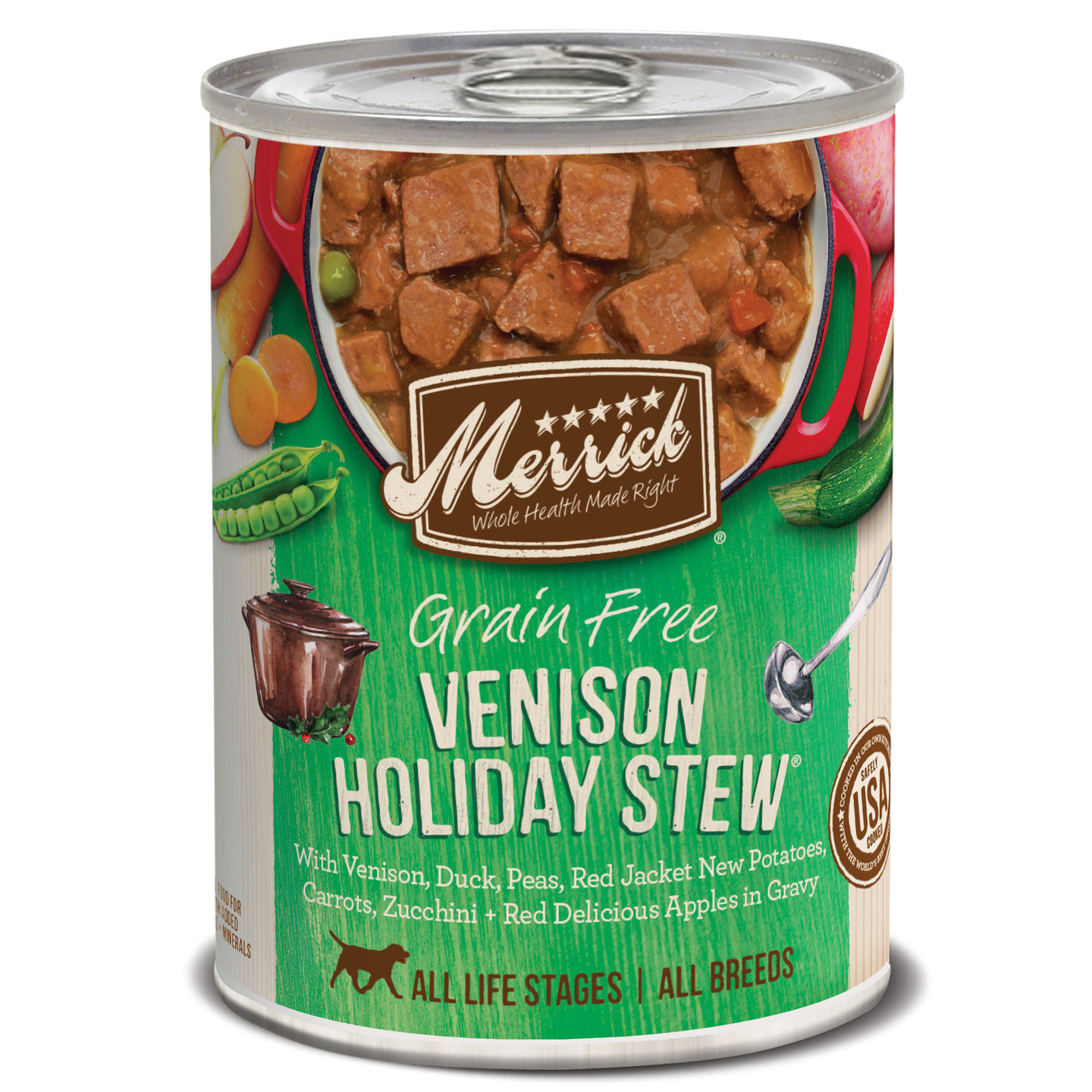 While all the humans are feasting, give your dog their own taste of the holidays with Merrick Venison Holiday Stew Canned Dog Food. Serve it as a standalone meal, or as a yummy topper to add to your pup's kibble! This grain-free recipe has venison, duck, peas, red jacket new potatoes, carrots, zucchini, and red delicious apples in a yummy gravy sauce.
5. JM Pet Resort Scout's Antlers Burr Dog Treats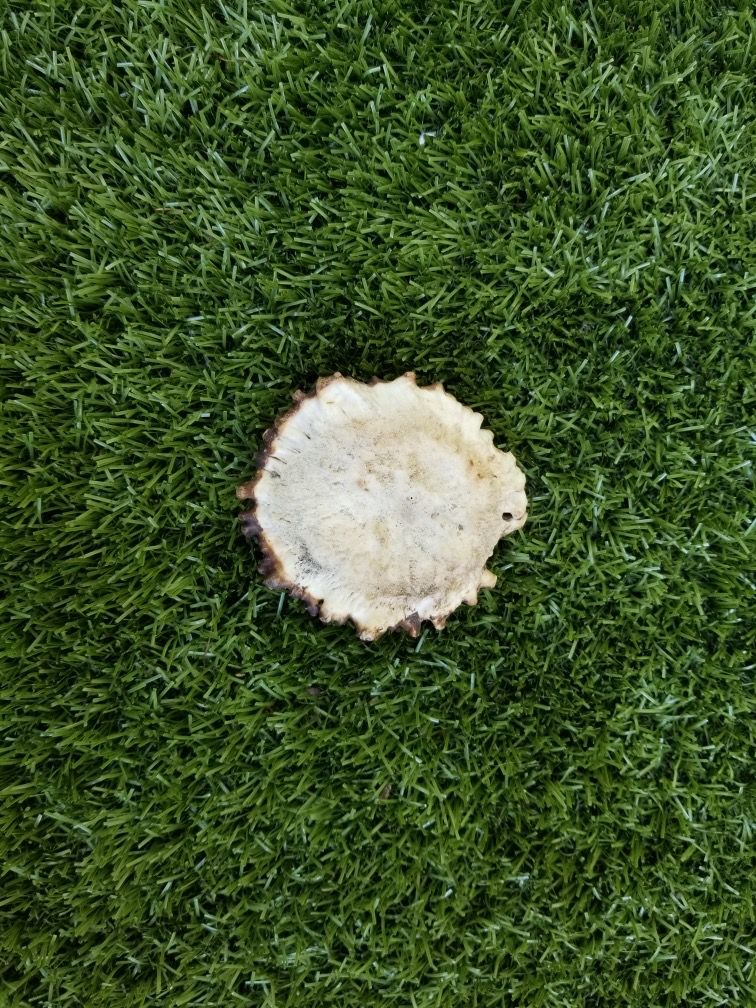 For the dedicated chewer in your life, give them something that will keep them happy – and busy – for a while! Scout's Antlers are rugged, durable and don't splinter. Plus, they include trace minerals of calcium and phosphorous for an added health bonus.
6. Primitive's by Kathy Pet Bandana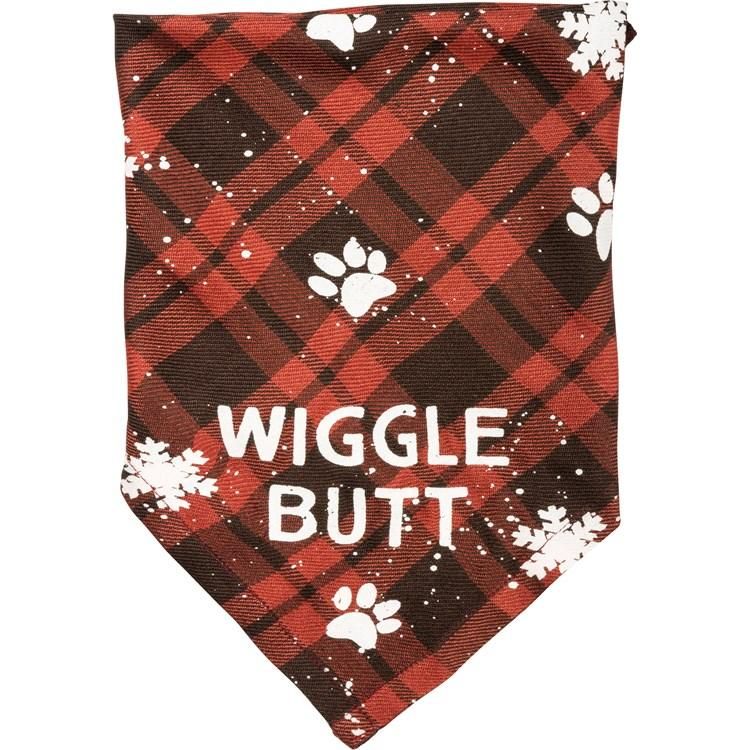 Give your pet some holiday style with a festive bandana that's sure to impress your guests and make for a great conversation starter! Primitive's by Kathy offers a variety of designs. Is your pup more of a Wiggle Butt or a Cookie Tester… or both?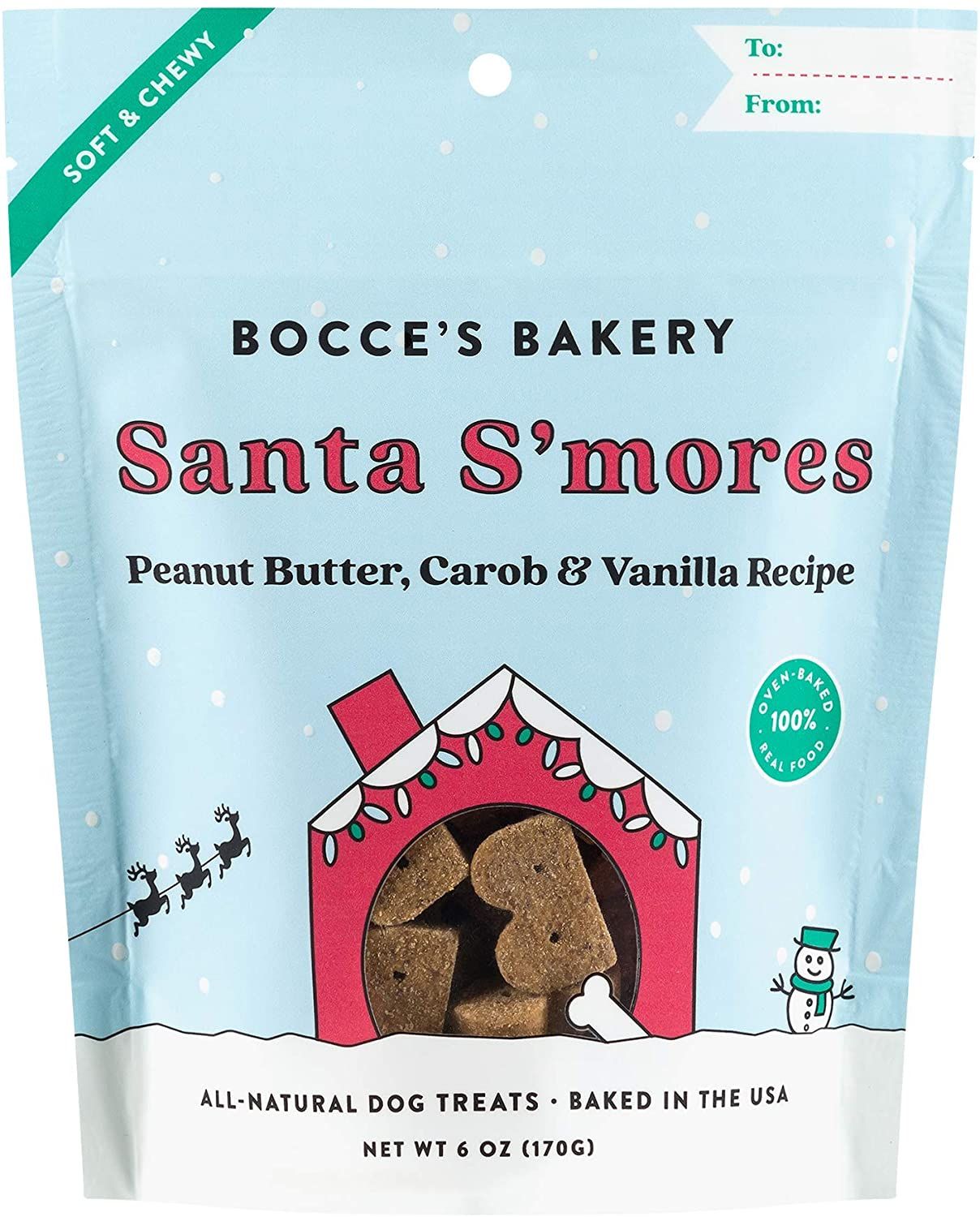 Once they've tasted these, your fur-baby will be beggin' for s'more! Bocce's Bakery bakes their wheat-free Santa S'mores with peanut butter, carob and vanilla. YUM!
Toss a tube of Polkadog's Yappy Howlidays Lucky Duck treats in your pup's stocking. These yummy grain-free morsels are handmade in Boston with locally-sourced duck. Their small size makes them perfect for training treats!
9. Snugarooz Fling N Floss Dog Toy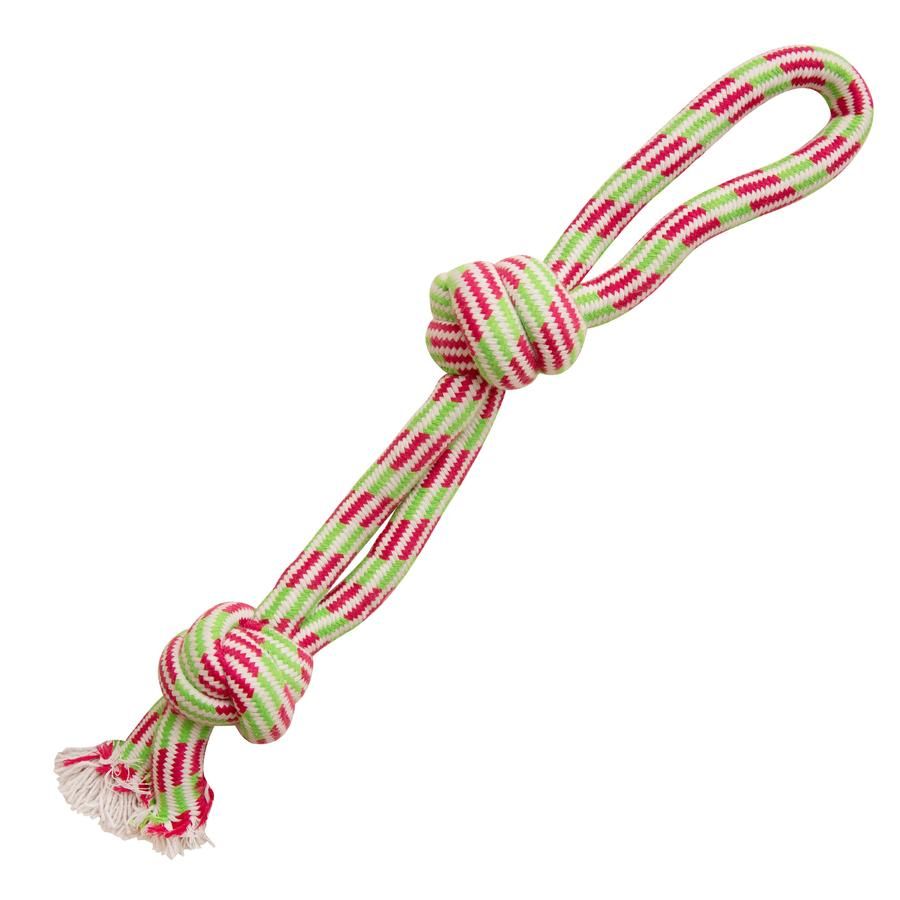 Who's up for a holiday game of tug and fetch? Snugarooz Fling 'N Floss toys feature a nice rope handle for the humans to hold, and tightly braided knots for the doggos to grab. Fun to chase, and even more fun to chew!
10. Bosco and Roxy's Santa Paws Bone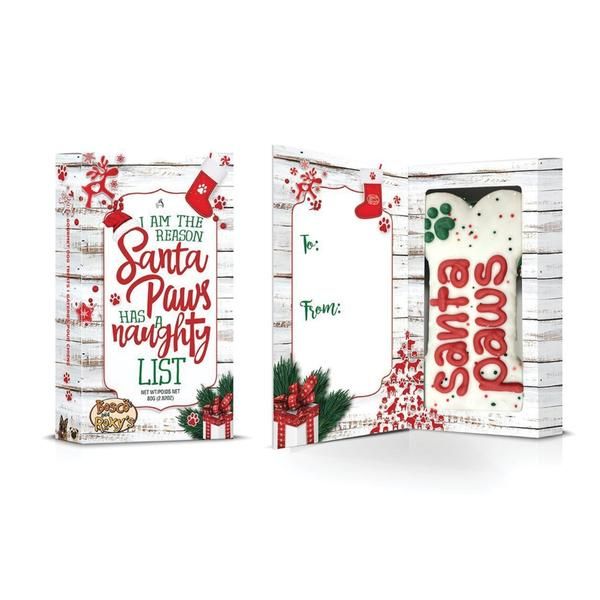 Santa's not the only one who deserves a Christmas cookie. Santa's furry little helper will love this Bosco and Roxy's Santa Paws Bone treat. This comes packaged in an adorable box, perfect for gifting to a four-legged friend or pet parent in your life.
11. Bosco and Roxy's Reindeer Poop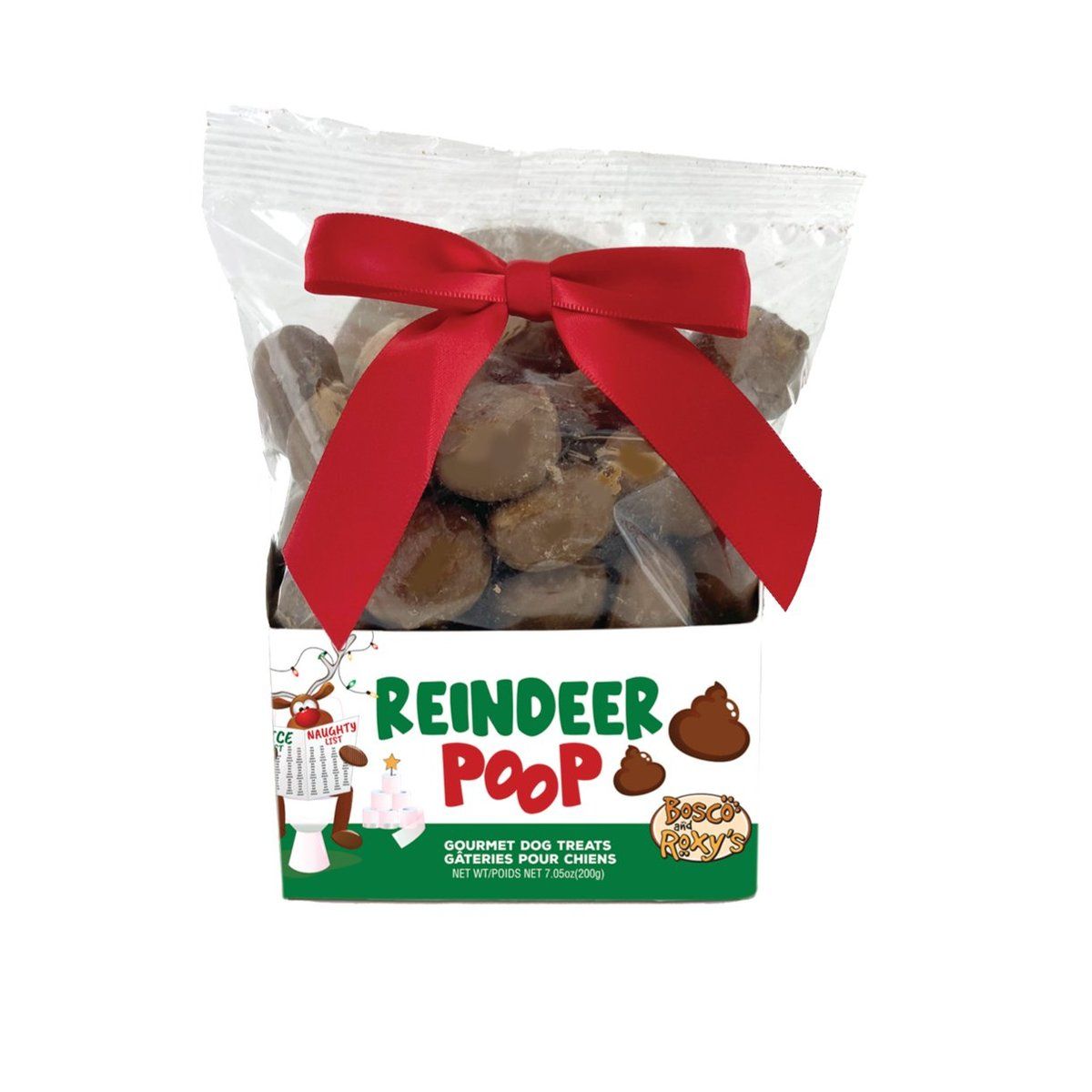 For those "class clown" pups (you know who you are), or the dog lover in your life who appreciates a great joke, toss some reindeer droppings in their stocking! These are hilarious, cute, and dog-friendly. Bosco and Roxy's Reindeer Poop treats are covered in brown carob (which looks like chocolate, but is safe for dogs).
12. fabdog Faball Dog Toy, Snowman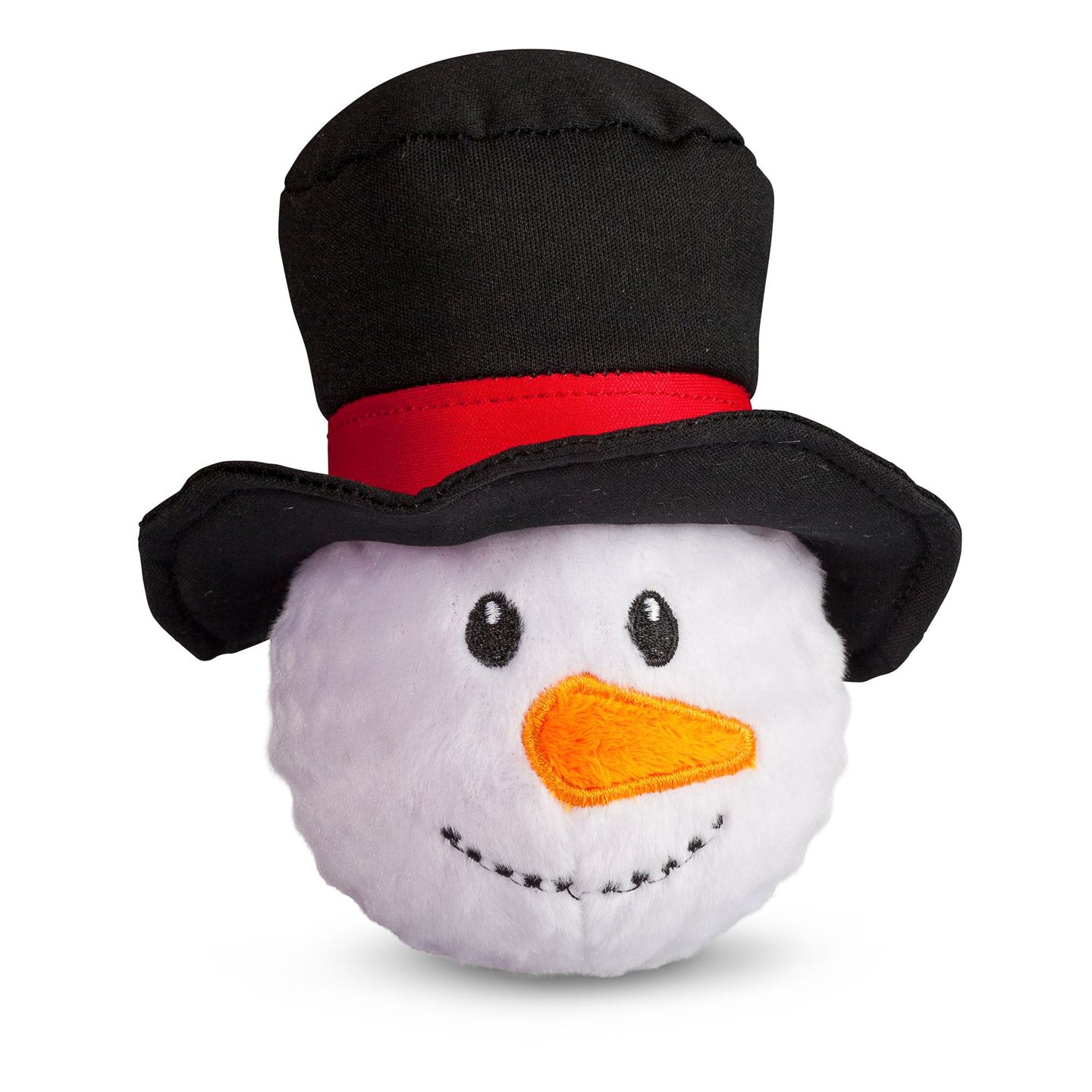 Here's a snowball you can happily bring indoors! The fabdog Faball is a spiky thermoplastic rubber (TPR) ball wrapped in cotton, so your pooch can have a "ball" tearing up the stuffing and then playing with the ball underneath.
13. Earth Animal NoHide The Feast Dog Treats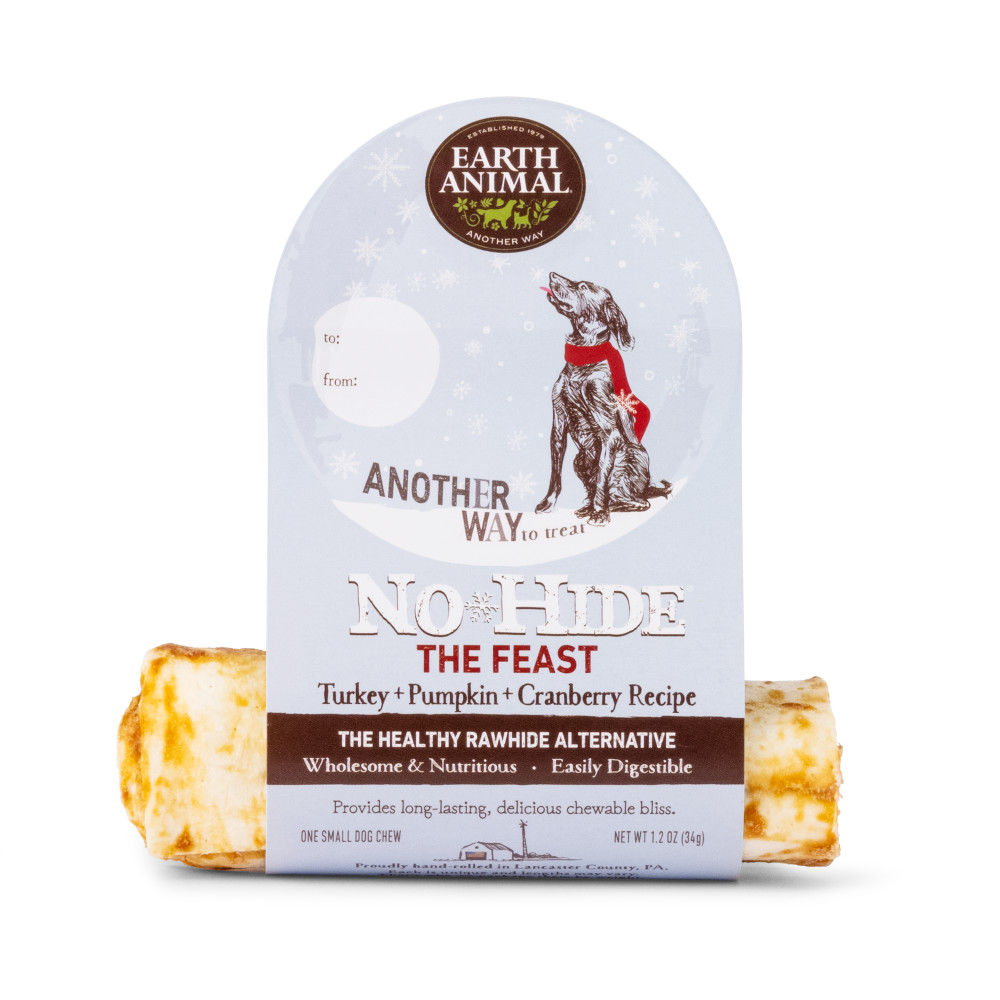 What better example of pure bliss is there than a dog with a bone? These No-Hide Wholesome Chews from Earth Animal offer a healthy alternative to rawhide that's easily digestible for your canine family member. They are long-lasting and perfect for keeping your pup busy while the humans are opening the rest of their gifts!
14. Bocce's Bakery Limited Edition Dog Treats, Lumps of Coal Soft & Chewy Dog Treats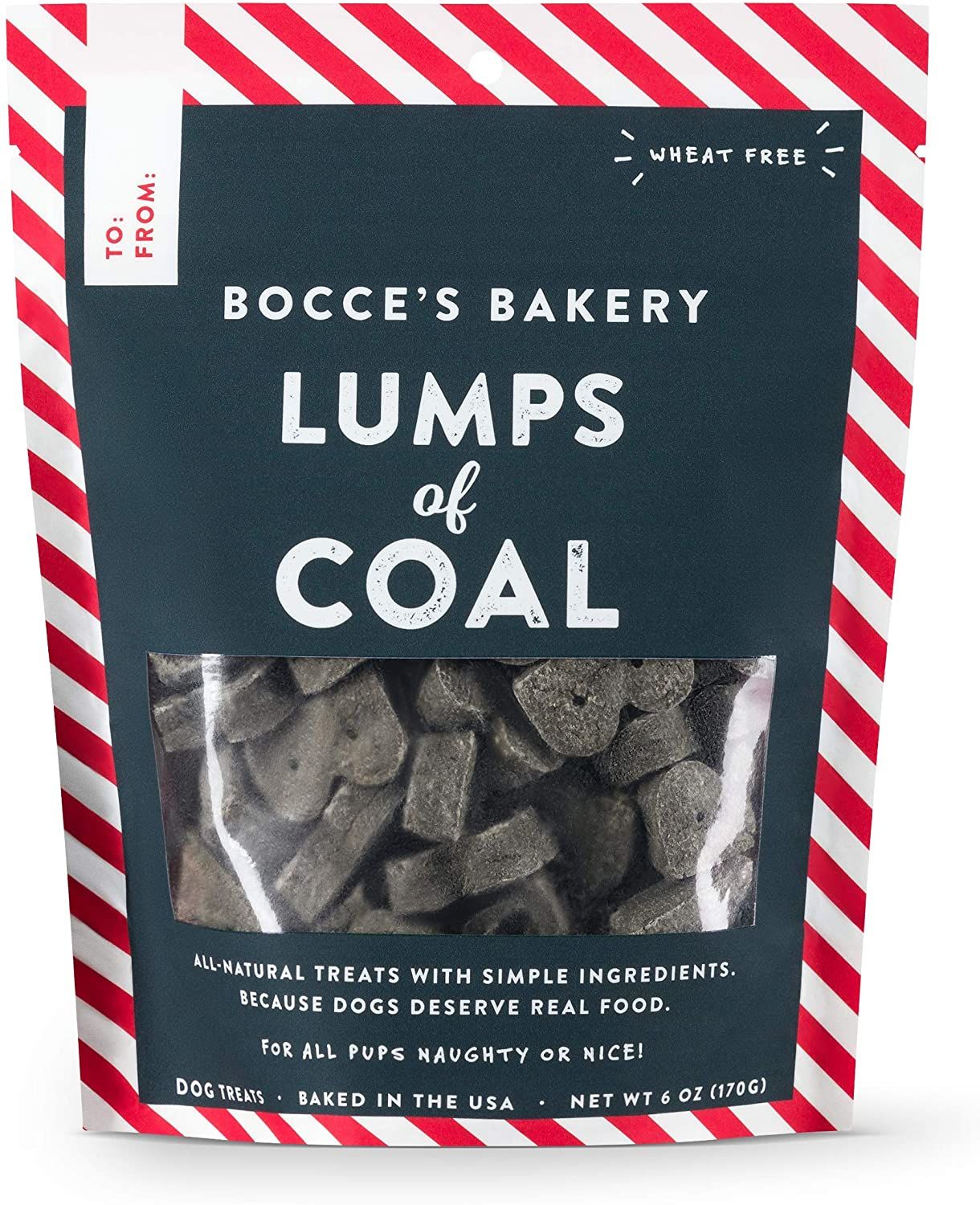 Although we wholeheartedly believe that every dog is on the Nice List, we can't resist the fun of stuffing these hilarious Lumps of Coal treats from Bocce's Bakery into your pup's stocking. These dog cookies are cute, festive, and delicious. Just be sure to reassure you're good doggo that it's a joke – you know how they take these things literally sometimes! ;)