SeaPet – For the life of your pet.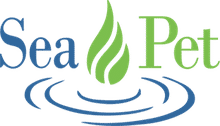 JM Pet Resort is proud to carry Sea Pet in Brockton, Massachusetts. At SeaPet, we are proud to provide products that combine the best of modern technology with proven, natural ingredients to yield these unique and healthy food supplements that can help your pet be healthier, happier!
Dog Supplements:
Supplements: Omega-3 Fish Oils, Cod Liver Oil, Health Powders, Super Joint Formula Powder, Shark Cartilage Powder, Shark Cartilage Capsule,
Come visit our local Pet Resort in Brockton, MA!