Discover what dogs are barking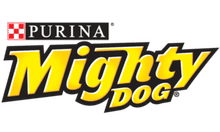 JM Pet Resort is proud to carry Mighty Dog in Brockton, Massachusetts. Small dogs see their world from a different point of view; a big place full of a big adventure. They work hard, play hard, and maintain an active lifestyle. Protein-packed Mighty Dog® Dog Food will help get your little guy through his day. Check out all the delicious varieties and discover what your Mighty® dog is hungry for.
Dog Food
Chicken, Egg & Bacon Country Platter
Hearty Pulled-Style Beef Dinner In Gravy
Count Hearty Pulled-Style Variety Pack
Come visit our local Pet Resort in Brockton, MA!